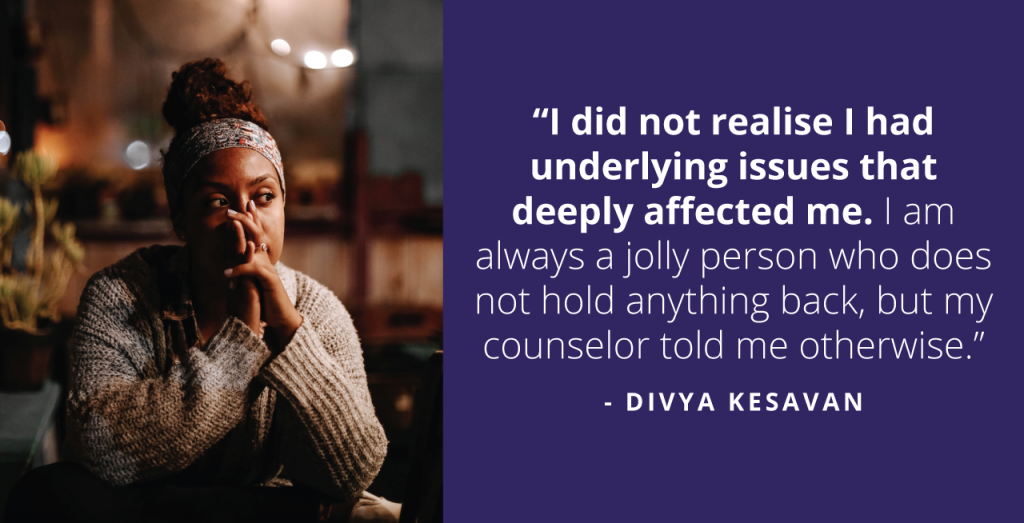 Born and raised in Mumbai, Divya Kesavan is a young and dynamic spirited 25-yr-old, who loves to spend time doing her evening walks. She is a happy-go-lucky and positive person. Usually, an introverted person who would not initiate conversations but once she gets comfortable she enjoys chatting with people. People find her sweet and congenial.
She is currently employed as a Senior Associate in Talent and Acquisition and most of the time finds herself interacting with a lot of people.
One fine day, Divya was scrolling through her inbox, busy with all the tasks she had on her to-do list. She came across a peculiar mail where the employees could assess their stress levels with a simple stress assessment.
"I filled out the stress assessment form and my result showed that I am moderately stressed. I knew it was because of work, but out of curiosity I signed up for a session."
Her result did not surprise us as much as her first session did. Within a few minutes of the sessions, Divya found herself in a breakdown in front of her counselor.
At first, she could not understand why she broke down into tears but her counselor slowly explained to her the underlying issues beneath her happy nature. She was surprised to discover the thoughts and feelings she had suppressed unknowingly.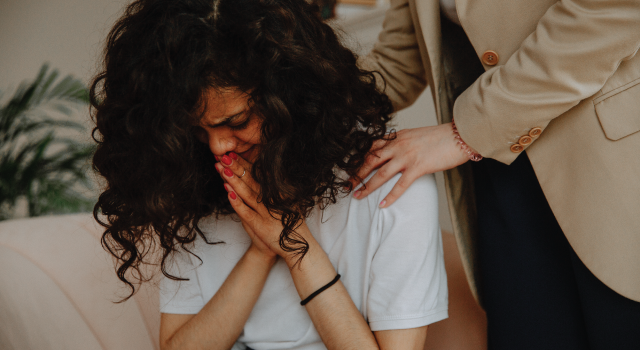 With her counselor she spoke on various topics including intrapersonal and interpersonal relationships, workplace stress etc.
"I have a very good bond with my parents but I was not aware of the grudges I had held back against my mom from my childhood days."
She was able to address the issues and talk about things with her mother. Her counselor also helped her in letting go of things and moving on from small distressing incidents.
She was recommended a number of techniques that included journaling – to write down and identify her moods; breathing exercises – 4-7-8 method to calm herself in stressful situations.
She particularly enjoyed journaling as it gave her clarity on her thoughts and taught her to pause before reacting.
"Mr. Koushik was very warm and welcoming and at no point did I feel judged or embarrassed for feeling the way I did. I found someone who understood my perspective."
She is thankful for her stars that she got connected with her counselor. She was her reason to continue with her sessions.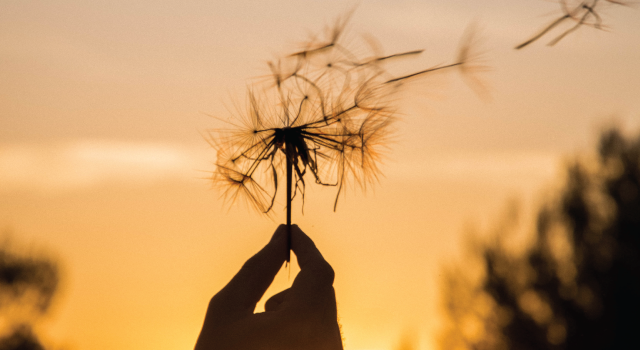 After completing around 4 sessions, Divya came to an understanding that she has moulded herself better than before. She felt much more confident about herself and was ready to face the upcoming challenges with a strong will.
She rated herself an outstanding 5 out of 5 in terms of getting better. She felt empowered and was able to get a firm grip on her life. Today, she feels self-assured and positive about everything happening around her.
Divya's Warrior Tips:
1.Talking to a professional unlocks the doors of suppressed thoughts that need to be addressed instead of avoiding them.
2.Counseling is not just about managing mental health disorders, but dealing with even the most miniscule issues that are bothering you.
3.Maybe try counseling just out of curiosity.