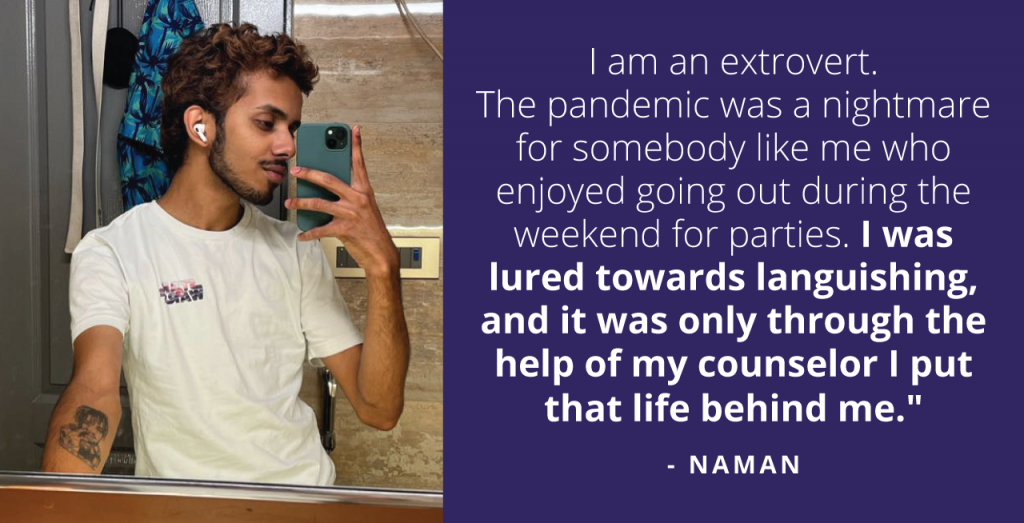 The pink city as they call it, with the architecture of palaces and mansions, is a true epitome of what Indian architecture represents.
Naman is a high-spirited 21-year-old from the city of Jaipur who has spent all his life growing up in this city of gardens, museums and precious gems.
He resides with his parents and a younger brother and is an avid reader, enjoys non-fiction, spends the rest of his time on video games, and is fond of partying during the weekend.
It is no news that educational institutions have proliferated into digital spaces and the nuances of learning lessons are just a click away.
"I had a normal upbringing, and my childhood was alright. The only catch here was my parents were stern with academics and had a lot of expectations from me."
Naman mentions instances where he dealt with exam and performance pressure from his parents as he had to meet their expectations. He explains that his affinity with his brother when they were young was good, but the age gap caught up, and things were not the same anymore.
Things seemed in control until all of us fell into the void of the pandemic, and our warrior suffered a similar situation. As all of us observed a lockdown, things got challenging for Naman.
"I was stuck at home with my parents and this was super hard. My bonding with my parents had its struggles as they were controlling and I was on the other side a rebel and did not like boundaries."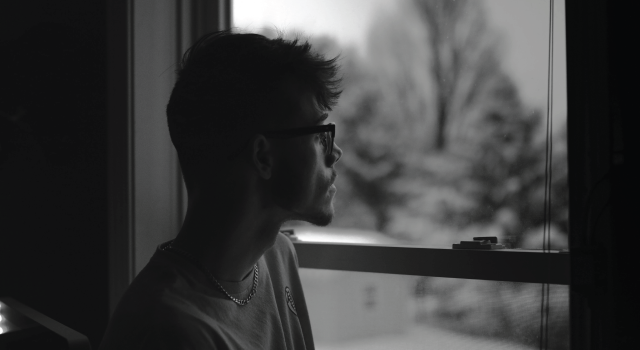 Naman narrates how he did not have a lot of friends, as they were in different cities and a falling out happened. He had no one to talk to and it was around this time did his college partner with YourDOST and on signing up he gained access to counseling.
"I was looking for a ranting buddy and found my counselor Mamta Harish. I recognised the need for therapy by myself."
Naman spoke to Mamta about the different issues he had and how he had instances of extreme anxiety and panic attacks. He spoke to Mamta about his excessive drinking behaviour and how he realised that this is not healthy.
"I remember lying in bed one day and pondering how I hated what I was doing to his body and health. Mamta was nice and a patient listener. She showed empathy throughout my sessions. Therapy is a slow process, it is not like you take it once and everything gets fixed."
Naman describes a few activities his counselor suggested to him to handle his emotions better.
Mamta suggested that I jot down my thoughts as letters to people with whom I did not find closure. This helped me release the tension of the old buildup as I needed some reassurance, and I got it by talking to my counselor."
Naman describes that his journey in therapy has been refreshing and he thinks twice before speaking and doing things. He is also mindful of his actions and can think rationally and make informed decisions.
"My therapy session has always been very good and I had the opportunity to choose and select. I think that helps a lot of people."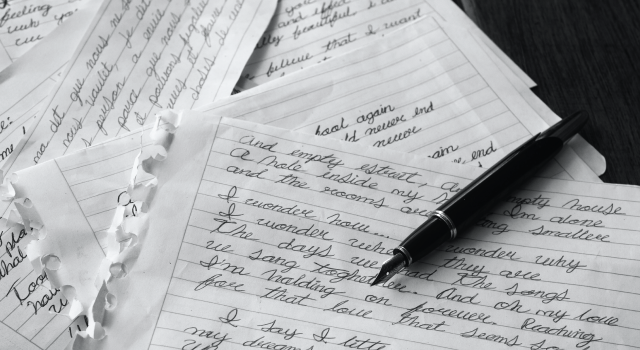 This is the silver lining of change and adaptation as it helps you identify aspects of growth and work towards achieving it.
When we asked our warrior how much would he rate himself on a scale of 1 to 5 in terms of getting better he rated himself with a 3.5. We appreciate his efforts toward becoming a better version of himself.
Naman's Warrior Tips:
1."Take that first step of seeing a therapist. It is only going to help you in the end."
2."The process may be slow for some, but it is worth it at the end of the day as you welcome a newer you."