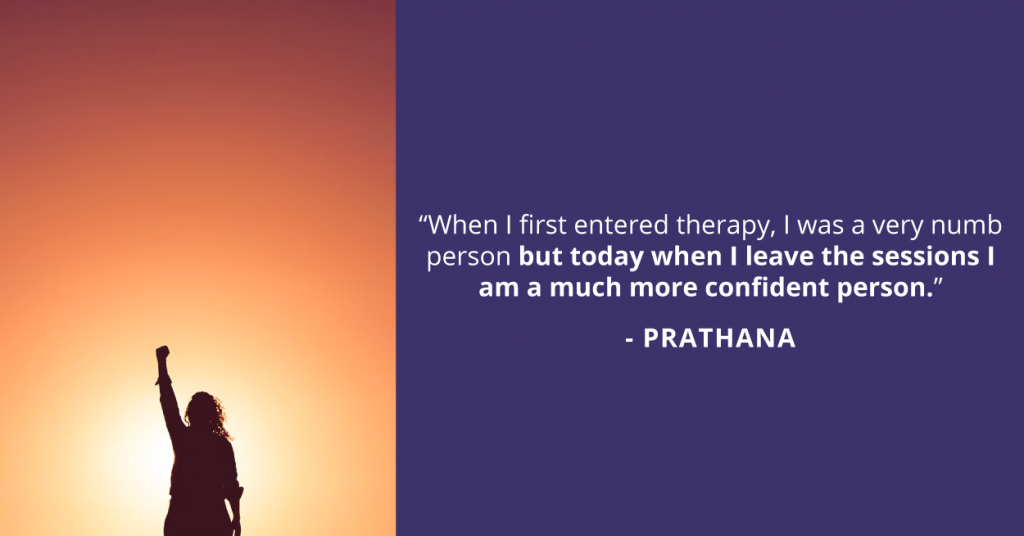 Prarthana is a compassionate and friendly person who belongs to a city buzzing with art and theatrical culture. She has completed her education in Psychology and is currently pursuing her PhD. 
Her bucket of hobbies includes playing table tennis, embroidery and making crochet designs. She also loves to spend time with her friends, chatting and catching up with different things happening around her. 
She first started experiencing problems in her relationship with her partner which led her to take up counseling.
"I had issues of over-confronting people because I lost contact with many of them. As a result, I was developing anxiety and started being aggressive towards people."
Her relationship with her parents, friends and other acquaintances was challenging to maintain. She realised that she had attachment issues with all the close people in her life. 
Due to low confidence and fear of confrontation, people around her started noticing that she was turning aggressive towards people. She started overthinking each and every tiny thing that happened around her. 
At one point Prarthana reached a level of incapacity where she could not deal with it on her own anymore. Her anxiety was soaring, her confidence was close to the ground, her aggressiveness getting out of hand and her unbeatable self-bias pressure. 
"After a lot of research on counselors from various platforms, I reached out to YourDOST through my institute's partnership. Prior to YourDOST, I had switched many counselors but I was finally glad and relieved to find my person on this platform."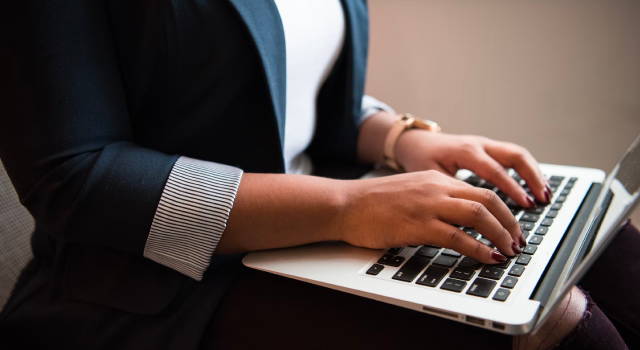 YourDOST was not her first encounter with counseling or therapy. She herself had practised as a mental health professional and so, she made close connections with people who were fellow counselors. 
Out of her many friends, some were counselors and while she could talk to them about her problems, she refrained from doing so fearing that she might get judged unnecessarily. This was the reason why she was looking for counselors outside her friend circle. 
She got connected with Kratika Loya, who was absolutely warm and welcoming to her. Her first impression of Prarthana turned out to be the reason why she continued with her sessions.
"Kratika was such a good listener and is very empathetic as a person. I did not feel judged at any moment of my sessions."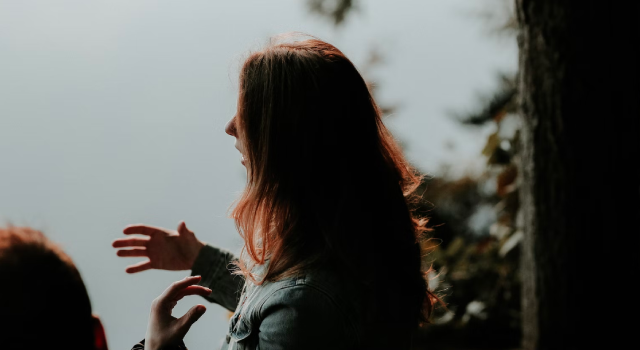 After building a successful rapport with Prarthana, Kratika recommended a few techniques that Prarthana was already familiar with, however, she took them up seriously and tried to make it a part of her everyday routine.
She was suggested to work on identifying her thoughts and emotions, bring a change in her impulsive reactions and reflect on her thoughts in stressful situations. Journaling in form of writing down her moods as well as filling excel sheets to keep track of everything happening with her. Additionally, breathing exercises were introduced to her for calming her anxiety. 
She found these techniques easy to understand but unlearning and relearning new behaviours seemed challenging to her. But with time and determination, she was able to modify her behaviours. 
"I am really thankful to my counselor, I found the right person to hear me out without judging my actions. She understood me from the minute I started opening up to her."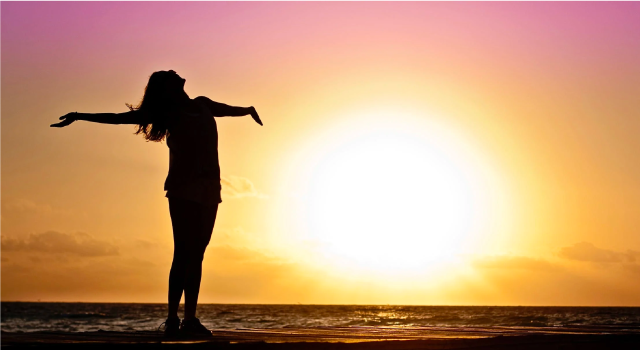 The journey has had a lot of back-and-forth manoeuvres, but Prarthana has been able to carve a niche for herself, the techniques have helped her to boost her confidence and change her perception of various stressful situations. 
She is now able to handle her anxiety outburst and makes a conscious effort to view things as rationally as possible. She now reflects on how things went wrong or how she could have done things differently.
She rated herself 3 out of 5 in terms of getting better and has a long way to go. She believes in the gradual process of building self. Today she is much more confident and has regained control of her life. 
Prarthana's Warrior Tips:
1. Try it once and then decide if counseling is good or bad for you .
2. If you are not able to handle your emotions, there is nothing wrong to reach out to someone to share your burden.