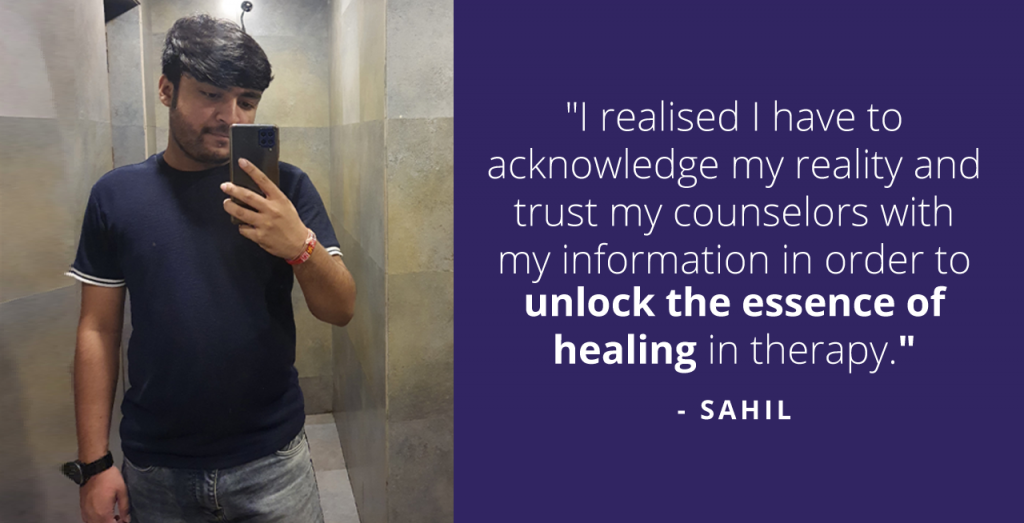 Where the old-world charm meets the modern city structures, Ahmedabad is home to Sahil, a young and confident 21-year-old. He is currently pursuing his studies in BTech from IIT Delhi and shifted to Delhi for the same reason. 
He is usually very outgoing and social and likes to hold interesting conversations with people. Not your typical movie lover but a huge fan of following and playing the sport of cricket. His bucket of hobbies includes reading blogs and listening to podcasts related to entrepreneurship, finance, economics, and business models.
Things began to shake Sahil's confidence when he shifted from Ahmedabad to Delhi for his studies.
"Both Ahmedabad and Delhi are major metropolitan cities, but the lifestyle back home and in Delhi are culturally so different that it made me feel uneasy."
Moving to the bustling city of Delhi, came with its own serving of challenges. Sahil started noticing differences in the way people spend their free time, the kinds of conversations they hold, and the way people treat each other.
There had been a few instances where his trust was betrayed by some of his college friends. 9 months had gone by and he still was not able to adjust to his environment. Transitioning from school to college saw him withdraw from social interactions.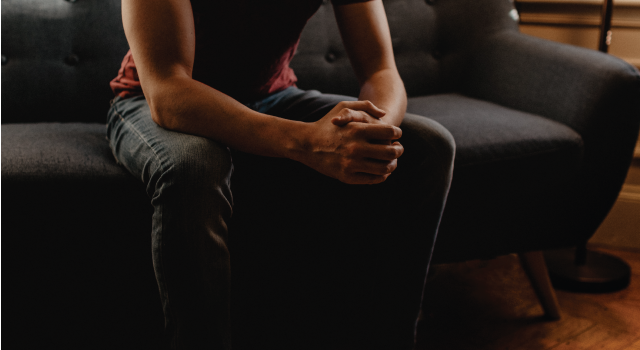 And then the lockdown happened, where he experienced repeated behaviours of betrayal from people, because of which he started holding grudges against people he did not like.
"Lockdown gave me time to analyse why these things happened to me, and also ponder over my confusion of turning into an antisocial person."
His behavioural patterns made him extremely anxious about himself. He knew he was not the person he was in college. He knew something was wrong and had to do something about it.
Talking with friends was not something Sahil wanted to do, because he was not able to open up to them as easily as he used to earlier.
Scrolling through his email and after a lot of curiosity and speculation, Sahil finally reached out to YourDOST through his college association.
"If my counselor has to help me, it is my responsibility as well, to share things with them openly. Half-hearted conversations and information cannot convey the real problem."
The first few sessions were a little difficult for Sahil as he found it difficult to interact with a complete stranger. He would not reveal many things about himself when one day it struck him that in order to receive the most helpful tactic from the counselor he needs to be transparent with her.
On that note, he kick-started his sessions once again, but this time he was honest with her from the beginning. This time it became a little easier to address the main issues and brainstorm solutions collectively.
He found a profound difference in his sessions. He started feeling much lighter after his counseling sessions.
"Nothing drastically changed over one session, but it did feel better after every session. Counseling from Divya was a way of knowing more about myself."
With honesty leading the sessions and a new perspective towards his problem, Sahil started viewing his issues from a different point of view, one where he was able to accept his reality and find a solution to it.
His counselor recommended a lot of writing activities like essay writing and differentiating between feelings and thoughts. These techniques helped him cope with his negative thoughts and his past in a healthy manner.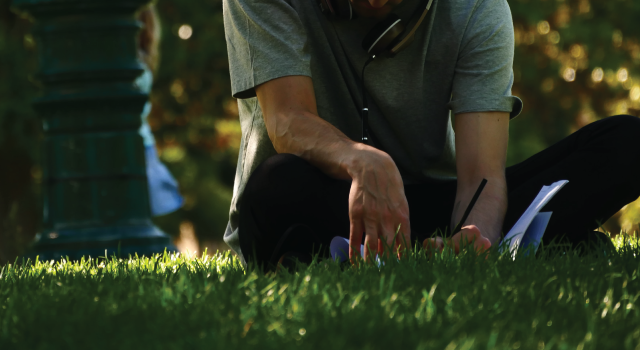 Making these techniques a part of his regimen resurrected his positivity towards everything in general. He started seeing good and positive changes in himself.
"I realised I have to acknowledge my reality and trust my counselors with the information in order for them to help me in return."
All his counseling sessions made his blurry mind clean and clear of all the vague doubts and clouds of confusion he had. The grudges he held against people once upon a time seemed to have faded away now.
Reality looked more welcoming and he was able to accept the way he is linked to it. The reason behind his frustration and anxiety was his feelings that were subconsciously suppressed by his social withdrawal.
To resurface once again, but with better command over himself, Sahil had shown himself that his older, more social self was not lost but merely hiding behind his fear of betrayal and grudges.
"If I am not true to myself, how will I ever be able to let go of those feelings, and furthermore how will I be able to open up to my closest friends as well?"
Today, he is so much more confident than before and has let go of all his fears around new people and the campus environment.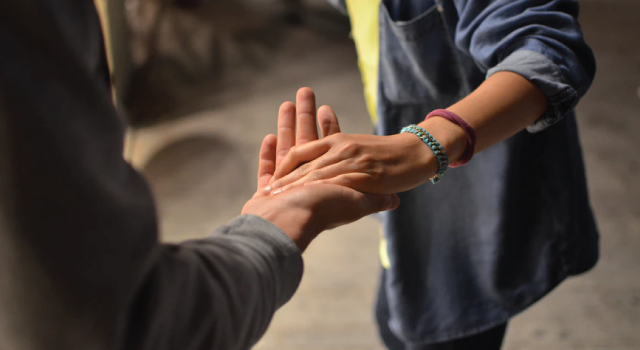 "You can be yourself" was the best part of his counseling process and he rated himself an astounding 5 out of 5 in terms of getting better.
Sahil knows the importance and the effect of mental health counseling today. He himself is an advocate of mental health counseling and encourages his friends to go for it.
Sahil's Warrior Tips:
1."It is going to be difficult in the beginning but once you start you won't feel like going back"
2."Be honest with yourself and your counselor. Change will take time, be patient." 3."Counselling is not about overcoming mental illness, it is about becoming more self-aware"