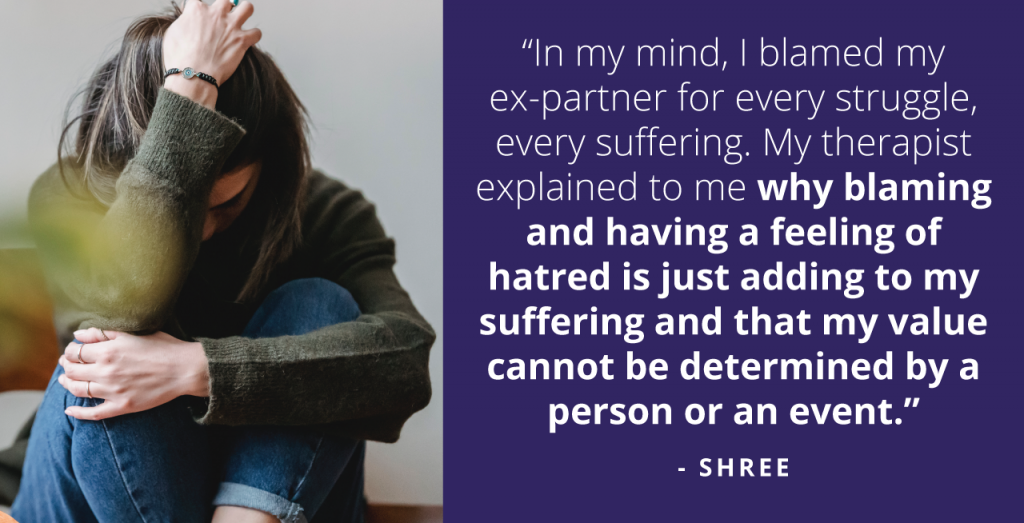 Shree is a 29-year-old professional who has spent most of her life in Bombay. She is from a family of 3 and was an ambitious person right from a young age. She is a voracious reader who takes time out to sketch, paint, do digital art, focus on fitness and enjoy trekking. She is a Mechanical Engineer with MBA in Finance
"I am competitive and did not subscribe to the idea of slacking off. I prefer to be in the Top 10 list of my academic and professional space but never forced myself to be the 1st-grade holder."
Growing up, she speaks of the subconscious conditioning of her parents on pursuing a successful life. She developed an image of herself in her mind as someone who cannot be looked on by constantly trying to excel and succeeding in all her endeavours.
In the case of Shree, she speaks of the incidents that put her through severe overthinking and anxiety.
"Everybody looked at my life as an ideal one. It was only my close ones who knew of my inner struggles. I had a love marriage at the age of 24 when love seemed to be a filmy fairy-tale to me."
Marriage is a significant facet of an individual's life, as most of us want it to be a fairytale. Unfortunately, that is not the case with everybody. Things were relatively challenging for Shree as well.
"We knew each other for 3 years and decided to tie the knot. However, after a few months into the marriage, things became complicated. I realised my suffocation in the relationship and decided to file for a divorce. Even though it was a slow process of waiting, convincing, forgetting feelings, I still looked at this disassociation as a big negative in the ideal image of myself."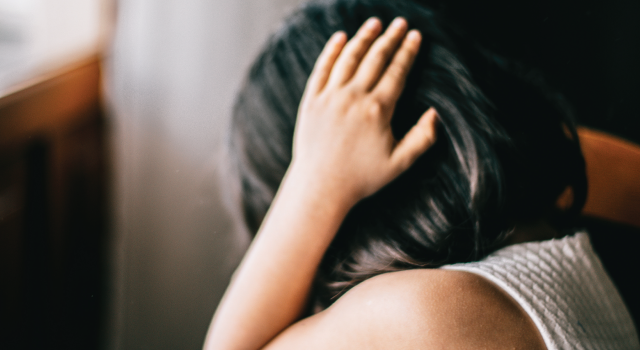 As things hit her at a young she speaks of how she did not know how to deal with the building emotions or answer her nosy relatives. She decided to move from Bombay to Bangalore and use this event as her escape route to turn the page and have a fresh perspective on life.
"On moving to Bangalore, I was in a much more hectic work environment and dealt with a very unhealthy lifestyle that derailed my mind. Freedom, new people, exciting living space brought fun but also brought unwanted habits."
She decided to pursue therapy online and offline. She signed up for sessions, but it was not always working for her. Her initial opinion on taking offline therapy was that it was challenging to find the right person as there are very few people who can connect with you at your matching intellectual levels. She found the process too cumbersome, expensive and a waste of time.
Later, she moved to Bombay during covid as she had to support her parents as they were affected by the virus. Shree had instances of mild depression and would end up having panic attacks and crying even when things were normal for her when nothing specific happened.
"I was relying on medicines to come out of panic attacks. No friends or family could help or convince me through this unhealthy way of dealing with life."
Our coping mechanisms are different from each other. In Shree's case, she mentioned how binge eating would keep her happy, independent and carefree.
"I was hunting for a better job, and this caused stress, which triggered my panic attacks again. I would often feel stuck and helpless."
"Anita was a learned person, and she was extremely experienced. She explained my issue scientifically, decoding the problem step by step which enabled me to connect with her very easily."
Witnessing difficult emotions at a young age can leave people disoriented; it takes time and patience to rebuild themselves.
Interestingly Shree's counsellor assisted her to identify the root cause with verbal guidance.
"Assessing my background, Anita asked me to keep a positive affirmation statement as wallpaper on my phone just to keep reminding myself of a rational way of thinking."
Shree narrated how every time she looked at it and would feel better. The counsellor wanted to train her mind, unlearn the way she thought about her past and aid her to think rationally.
"I would like to thank Anita, you were that person I was looking for in the 3 years of my struggle. You were the one person who could identify that wrong string in the brain. I am glad we did this together."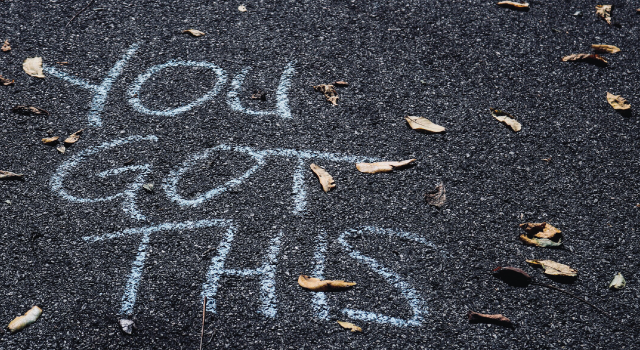 Our perspectives towards life change when we surround ourselves with people who trust us and can be trusted. Shree reported how she does not get panic attacks anymore and that it feels nice to be in this job even when I have stressful situations she can have a better stance on her emotions.
Shree rated herself a 5 on 5 in terms of feeling better, and we are super proud of her progress. After all, it takes is a leap of faith and courage.
Shree's Warrior Tips:
1."If you do not ask for help, there would be no magic. ."
2."Have hope that your issues will get solved when you ask for help."