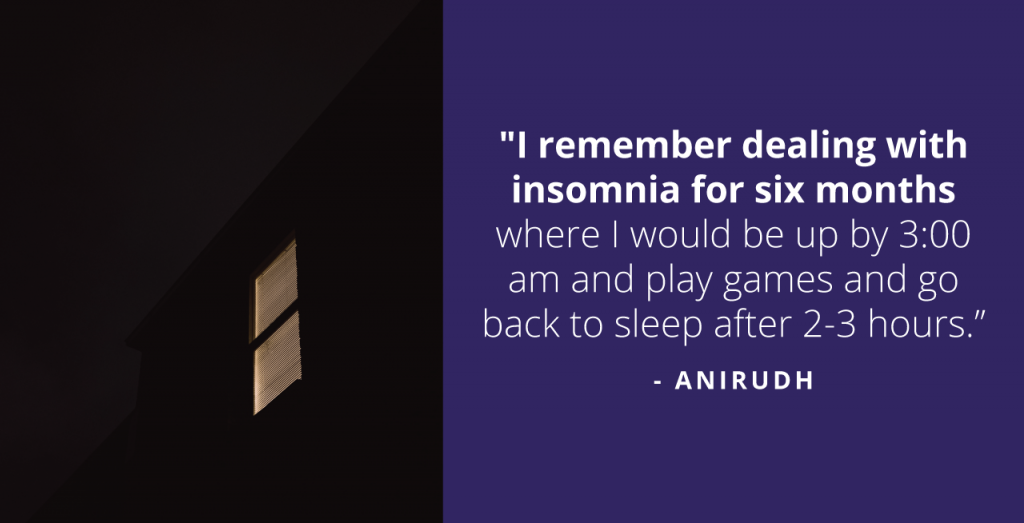 Anirudh is a 33-year-old proud new father who lives with his family in Goa. He was born in Mumbai and is an avid gamer, a football player, and an Assistant Manager at purplle.
Anirudh has an astounding background with an expertise of 15 years in his professional career. He has had the opportunity to be a part of a collaborative team, mentored people to communicate and facilitated problem-solving activities.
He wishes to express his heartwarming story of how he met therapy with Your DOST at crossroads.
"I am a self-made person and never believed in taking favours from people. It eventually became my principle of life."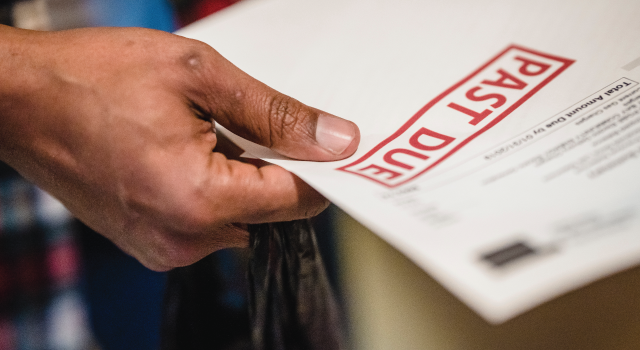 He vividly explains how he is the creator of his symphony called life and takes us into his multiverse of enduring responsibilities that came his way.
"My wife and I tried to have a child and opted for treatment. She successfully conceived twins. This happiness was short-lived when we lost our baby boy as he was a premature baby."
After his baby girl got discharged from the NICU, the couple returned home and started facing financial crunches in the family.
"The situation deteriorated my health, and I constantly woke up feeling neglected and disoriented. I wanted to escape by going away somewhere and wanted to shut myself from the world." 
After his baby girl got discharged from the NICU, the couple returned home and started facing financial crunches in the family.
"I would be making decisions about what gets spent where, which created friction between the families and affected my marital relationship and overall peace. I felt like I was becoming a victim to constant quarrelling and arguments"
But, he fought through this struggle with the conviction of never giving up the spirit of voicing out and decided to seek help. There has been no turning back ever since then.
Thanks to his organisation and his HR. They approached him as an angel in disguise who motivated him to seek help at YourDOST and our hero decided to enter his therapy sessions.
"Therapy resonated with me more like advice or direction towards what to do next. I never showed interest in having this conversation with friends because trusting people with sensitive information is always a gamble." 
Anirudh's therapist proactively spoke to him and embraced him with empathy. She mentioned how running away is never the solution as it just hampers your inner self and affects your motivation level. 
"As someone who does not know you but is there to listen to, offer care and words of encouragement is how I understand therapy".
He was making tremendous progress with his sessions, which enabled him to traverse into a person who makes informed decisions without giving in to the situation.
"When things got too much to handle, I decided to get to my room and seek help. After enrolling into 3-4 sessions with various counselors worked wonders for me."
He is better now and has picked up positive affirmations to tackle problems head-on and remain confident. What began as anger and exhaustion during conversations has now transformed into stability and staying focused.
"If something is bothering you, it is vital that you speak it out to whomever, wherever and however you wish to do."
We agree that opening up can seem like a rabbit hole. However, with the right kind of guidance and a team of empathetic souls like our professionals at YourDOST, things evolve to be easier, and touching lives become more universal.
"It is vital to speak up before it's too late. No specific situation warrants you to commit self-harm and other harmful deeds when a problem hits you."
He is earnestly grateful to his team of counselors for helping him understand that the only way to handle his financial crunch is to confront his family.
"Being upfront about my opinions helped me quit languishing. After the birth of my daughter, I found purpose and freedom."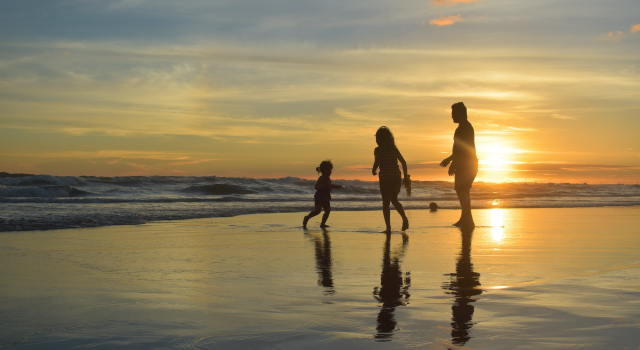 Looking back at his path of happiness, from being exhausted and stuck to becoming more confident, he finds purpose in his relationships.
"I have become more mindful of my feelings and the energy I spend on conversations. I'd rate myself as a 4.5 on a scale of 1 to 5 for feeling better."
Anirudh's Warrior Tips:
1. "There is no point in running away from problems. The solid action here is to face it head-on and find room for dialogue and confrontation."
2. "Speaking up and staying mindful of your problems and opinions always helps you have an upper hand."
3. "Do something for yourself, self-care – walks, book, play a sport."