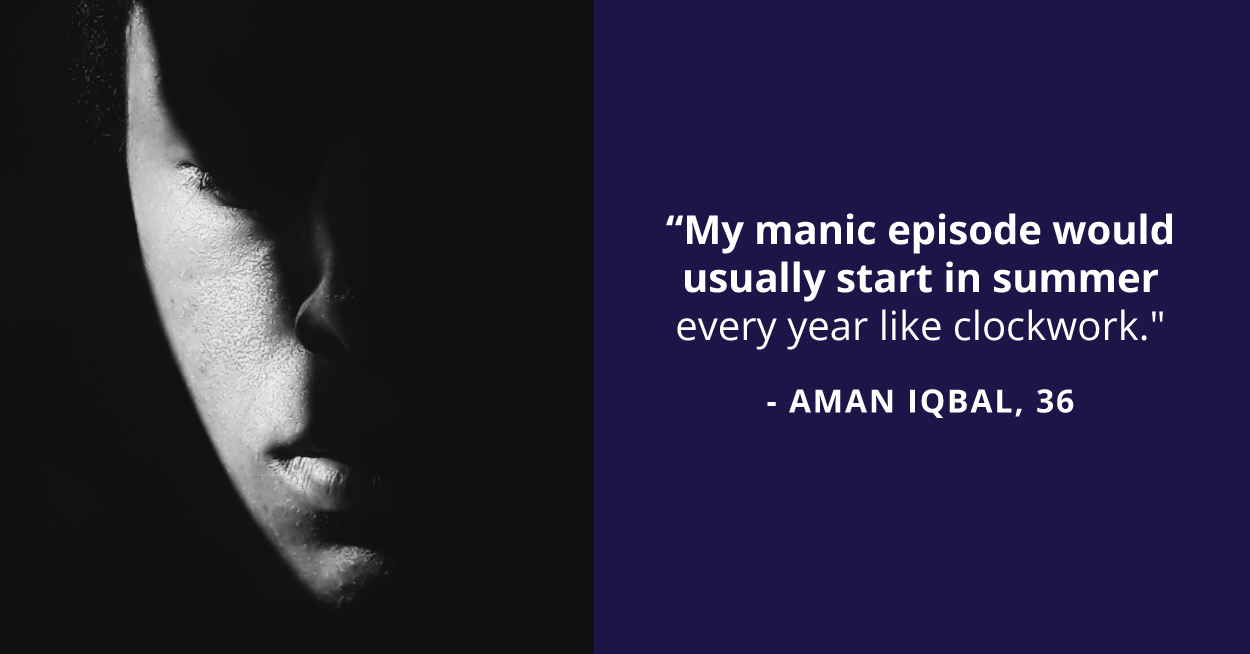 Aman Iqbal, 36, is a Healthcare Investor & Entrepreneur by trade. Handsome, fluent, charismatic are some words that come to mind when describing him. In 2017, Aman found himself battling a bunch of issues that led to bipolar disorder.
"I was experiencing panic attacks, generalized anxiety, and depression. The anxiety in particular was very crippling and affected my relationship with my ex-wife and my son. Even at work, my behavior was changing and not in a nice way."
In April 2017, while he was working in Canada, Aman met with a Psychiatrist for the first time and was diagnosed with Bipolar Disorder – a mental disorder associated with episodes of mood swings ranging from depressive lows to manic highs.
"I was immediately put on medication."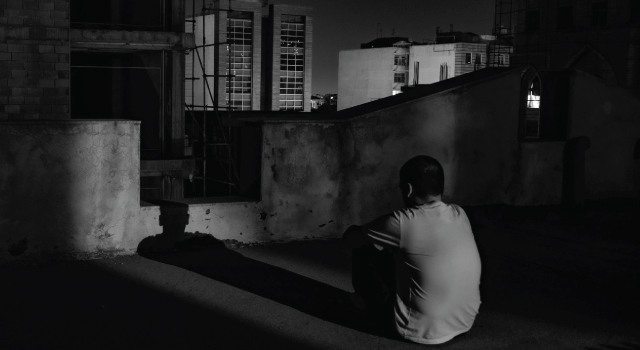 It is around this time that he chose to seek therapy and approached YourDOST.
"It's really great how you've broken that super-expensive model for therapy and made multiple options of connecting available to clients"
Aman was connected with Psychologist and Psychotherapist, Ms. Sudha Ananth, who brings 10+ years of experience as a mental health practitioner. They started connecting regularly for sessions. Aman distinctly remembers how he felt about therapy at the beginning.
"I had no idea how to go about it. I mean, I was battling so many problems. What worked for me was that Sudha completely understood where I was coming from."
During their sessions, Sudha suggested many books for Aman to read which he did. But for him, the most important factor of therapy was perspective.
"I'm a very perspective-driven guy. Sudha always gives me perspective. She would ask me to think about why I feel a certain way."
Aman became more self-aware, thanks to this. He learned how he was very hard on himself and that he needed to incorporate self-compassion into his life.
"Bipolar is a condition that makes us attract self-harm and self-destruction. Sudha and I would discuss how I could be more self-aware and identify some of the red flags that I needed to be aware of."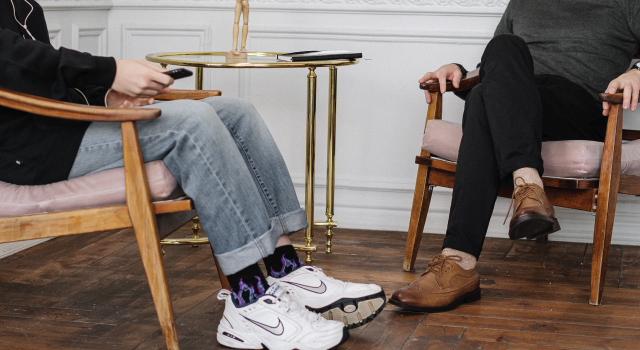 So, has therapy proved to be beneficial for Aman? It certainly has. In Aman's own words –
"I believe my bipolar is more or less under control due to increased self-awareness. It helped me reduce the negative thoughts, be more positive, and stay uplifted through the day"
So, what have Aman and Sudha been working on lately?
"Basically we're now working on confidence-building after having been through so much. The greatest thing about Sudha is that she really understood me in a short period of time."
Aman again gives us a Scientific perspective of why therapy works.
"There are two elements to mental health, the psychological and the physical. Medicines take care of the former by helping at the biochemical level. But the neural patterns in your mind? Those will only change through therapy."
He encourages anyone and everyone to give it a shot in case they've been struggling emotionally.
"Therapy is extremely important to truly face the issue that you might be going through. A lot of us try to run away or tell ourselves – "we'll handle it". What you don't realize is that your attitude & behavior affects those around you as well. Seek help"
---
Aman Iqbal's Warrior Tips:
1. Face your issues. Don't dismiss them. Therapy gives you perspective which can help you change the way you think
3. Mental health consists of two elements, the psychological and the physical. Medicines take care of the former and therapy the latter.
Are you someone who has gone through a difficult phase and emerged stronger and better, with some professional help? Share your story with us to encourage thousands of others who might be struggling. Click here to submit your story.